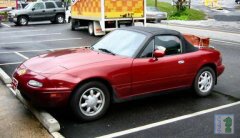 Chimney Rock, NC -- October 2002
My Retro Console v1.00
December 2002
This is my version 1.00 of a "retro" console/drive tunnel mod. It was in very large part inspired by the efforts of Gene-M (Gene's Stunning "retro" console), and implemented using the sheet aluminum approach pioneered by Zonker92 (Zonker's also Excellent console mod)


(click for a larger image)


(click for a larger image)


(click for a larger image)


(click for a larger image)

The shifter cover/surround was fabricated from .040" aluminum sheet scrounged from a nearby roofing job. A cardboard template was first developed and then the metal was shaped on-the-fly (a snip here, a tuck there). It is covered with PVC "leatherette" using 3M's headliner contact cement. The cover plates for the OEM console's mounting points were similarly constructed of vinyl covered sheet aluminum.

The shifter "ring" was made from 1/8" aluminum sheet, hand cut, shaped, and polished. The cover for the fuel filler release is also of vinyl leatherette, fastened to the carpet with Velcro (hook-side). The small push-button to the left of the shifter is wired to my garage door opener. It's a low power (one CR 2032 for power!), high-frequency unit so I had to mount it in a small leather(ette) pouch on the A-post to have it function with any respectable range.

This is all the result of two Saturdays' efforts, and still has a few flaws in finish and alignment--next I plan to redo the shifter console.
Return/Goto My Miata Home Page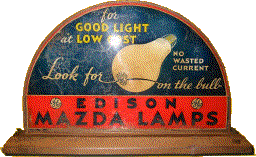 Persian mythology gave the name Ahura Mazda to the god of light...

cliffyk@paladinmicro.com