Amendment I (because that's how important they felt it was) to the US Constitution:
Congress shall make no law respecting an establishment of religion, or prohibiting the free exercise thereof; or abridging the freedom of speech, or of the press; or the right of the people peaceably to assemble, and to petition the Government for a redress of grievances.

bringing Power-to the People!
Saint Augustine, September 2004
My Miata Stuff
1990 #4,231 manufactured May, 1989
Option Pack A--I am the 3rd real owner
(discounting various dealers along the way--so says Carfax)
Mileage: 86K when I bought it--247,500 on September 14, 2004 (read about this mystery)
How do Platinum/Zirconium O2 Sensors Work? (More than you probably want to know)
OEM Header Myths (it's NOT a very good header)
Jackson Racing 4-2-1 Ceramic Header (TDR heat shield kills OBX header)
Jackson Racing M45 Supercharger (Best $2600 $2750 $3100 [it's a curse] I've ever spent!)
4-Wire Oxygen Sensor Upgrade (Build a "Plug 'N Play" kit)
Miata Batteries from WestCo and AutoZone (Guess what, they're the same!!!)
OBX Ceramic Header and SS Catback Exhaust
NA PPF (Power Plant Frame) (A high-resolution JPG image!)
Fram Tough Guard, new Purolator Pure One, and a surprise! (Oil filter dissections)
Craftsman Aluminum Floor Jack (A very nice jack!!!)
Audiovox CCS-100 (Cruise Control Installation)
Heater Core Bypass (Using a 3-way bronze ball valve)
New DIY Intake (Using a '88-'91 Honda Prelude filter)
BRB/Ignition System (Information about relays, switches, etc.)
Miscellaneous, as yet unclassified pictures
Here are a few Exterior styling concepts I've been playing around with
Links to Miata and other automotive related sites
Here are some pictures and links to things I've found out about the NA (1st generation) Miatae since I purchased this guy.


(click for more information)

This is a cut-away comparison of a Bosch--supposed to be premium, $5.49 at Autozone--oil filter and the OEM Mazda filter ($4.50 or less online, $6.00 at your local Mazda dealer).

Click on the image or here for more information about oil filters and engine lubrication.
Here she is at home...this is my everyday driver with a 100 mile round trip commute, so comfort and low operating costs (I.e. near stock, no exotic 10K max tires, etc.) are fundamental requirements.


(click for a larger image)

This is how she looked in Late July 2003--I think I'm about done with the stuff that had to be fixed, and the initial round of cosmetic work. The engine runs 100%, compression is 180-190 psi across the board, no leaks, doesn't burn a drop; clutch, tranny and rear-end are as new. Top and boot cover are in excellent condition, rear window is scratched but still flexible and not yellowed. Click here for some exterior styling concepts I've been knocking around--or here for some other miscellaneous pictures.

The ISC needed to be replaced ($215 at Autozone), the OEM shocks were fried (left rear was collapsed)--I replaced them with Gabriel Gas Ryder + (made by Tokico) for now. Other required stuff: new radiator (all metal, $130 from radiatorexpress.com), rear tires (Sigma TR 195/60-14, PO had done fronts just before I bought it--since replaced with Falken ZE-502s), shifter boots, clutch slave cylinder, plugs & wires, all fluids changed, all lubricants to synthetic.
Here are some shots of things I've done...


(click for a larger image)

Grant Model 714 steering wheel using their #3597 adapter (for an '89 323), and their #5870 billet horn button ($24 at Summit Racing), + a Team Voodoo lapel pin for a horn button logo.

You can also see my S2000 BRB peeking out, and Team Voodoo textured black shift knob.

No vehicle inspection here in Florida, so I could yank out the 10 pound exploding wheel and the other 4 pounds of junk that go with it.


(click for more images)

This is my version 1.00 of a "retro" console/drive tunnel mod. It was in very large part inspired by the efforts of Gene-M (Gene's Stunning "retro" console), and implemented using the sheet aluminum approach pioneered by Zonker92 (Zonker's also Excellent console mod)

My SO said "You like it that way?". Yes, I do--the big chunk of plastic OEM console has always struck me as kind of tacky, not in keeping with the general excellence of the Miata's mechnicals.

Click on the thumbnail for more pictures and information.


(click for a larger image)

This is what the instrument panel illumination looks like after removing the green "condoms" from the four indicator lamps. The holders for these lamps are dark green. Some have changed the green condoms, or dyed the lamps in other colors.

I like the plain 'ol white--but then again, I like the "retro" look that many have sought with removing the center console and various other plastic bits...


(click for a larger image)

This is my DIY intake setup (gone now that I have the JRSC). It's a Purolator A34486 filter element (OEM replacement for the '88 to '91 Honda Prelude, $9.99 at Advance Autoparts), and a $4.50 from eBay AFM adapter. I used 1/8" x 3/4" aluminum flat stock for the support brackets, and sheet aluminum scrounged from a construction site for a heat shield 'tween the AFM and the header.

I specifically did not want to use a K&N (Snake-Oil Soaked Cotton Gauze) or other reusable generic cone filter. Several tests available on the web have shown rather conclusively that they do not filter as well as a OEM replacement paper filter. It took some searching to find an OEM filter with a 3" inlet--basically I just went to auto parts stores and opened boxes that looked the right size, I got lucky in an Advance Autoparts in Tallahassee. The STP p/n is SA6543, it's the same dimensions of course but it's a sickly yellow/green color--the Purolator is kind of spiffy (and sadly out of production in red as of late 2003)!


(click for a larger image)

Another shot of the intake assembly, showing the support brackets and some detail of the AFM adapter and connection to the filter element. The Prelude filter has a 3" OD hard plastic inlet, same as the eBay adapter, so I used a 3" stainless steel and rubber coupling assembly (normally used to connect cast iron vent pipe, $2.99 from Home Depot)--the coupling's ID is 3-1/4" inches or so, so I used a piece of 3" ID marine vent hose and the rubber insert from the pipe coupling to make it all fit up properly.

The seat of my pants says that this increased mid-high RPM torque a bit, cruising at steady throttle seems to require a bit less effort. WOT makes the sucking sounds I missed from my late 60's Brit cars...


(click for a larger image)

This was my "flip-flop" intake mod--I just flipped the top airbox cover and AFM upside down and fabricated some brackets to hold the hole thing--the filter is held down with wire ties. This did improve mid-range tug a bit, but getting rid of the 90 degree elbow by using the above method works better. This setup was also a bit noisier than using the Prelude filter.

Also showing are my Harbor Freight air horns ($12.99 currently, you can't beat that--I paid $14.99 for these 5 years ago, the Miata is their 3rd home). They are powered via a relay tied via a 30A fuse to the unused ABS tap in the main fuse box. The compressor for these guys pulls 28A when it gets a good feed. Click here for more about their installation.


(click for more information)

I had a unexpected opportunity fall into my lap and spent the month of February 2004 working on a special software project that netted me a significant pile of cash. I had been eyeing the Jackson Racing M45 hotside supercharger kit for the 1.6L engine for some time, the influx of cask let me do it.

If I had realised how great it would be I'd have done it 1-1/2 years ago, even if I had to rob a bank to get the money--read more about it here.


(click for more information)

I've read a lot of discussions about BRB's (Big Red Buttons), starting circuits, and the like lately--and a lot of people reporting failures of same when using relays obtained off-the-shelf from discount autoparts chains, Radio Shack, WalMart and the like. Here's a comparison of the "el Cheapo" Chinese and Malaysian horn and lighting relays and some good ones from NAPA and Mouser Electronics.

There's a bunch of BRB, ignition switch, and ignition system information on my BRB/Ignition page.


(click for a larger image)

Here's a shot showing how I used the OEM scissor jack to jack the rear control arms down while changing out the rear shocks. I replaced the thoroughly shot OEM (original I think) with Gabriel Gas Ryders from Autozone ($35 each for the rear, $40 each for the front). These are made in Japan by Tokico--the front ones said Tokico on the box.

Koni's are on the wish list, I'd like to drop the front 1/3" inch or so, and 3/4" on the back.


(click for a larger image)

I got an OBX ceramic coated "Racing" header through eBay, from SSAutochrome ($185 delivered). This is a remarkable deal! The header is well made with nice welds, has a 3/8" thick manifold flange that was nice and flat, and came with a new metal/asbestos/metal sandwich gasket. It fit like a glove, total installation time was less than 2 hours. I did have to extend the oxygen sensor wire by a couple feet, but that was the limit of the "customisation" that was necessary.

The power increase (in combination with my custom intake and exhaust) is very impressive, particularly in the 2500 to 4500 RPM range where it has got to be a solid 10% increase (probably 5-8 HP in that range). Here is a close-up view...

On October 17th, 1998 my stepdaughter was killed by a drunken driver fleeing the Saint Augustine City Police in an unauthorised and unnecessary high speed pursuit. The officers involved in the pursuit violated and ignored their department's pursuit policies with complete disregard for public safety. Due to the the doctrines of sovereign immunity (a crock of shit legally allowing the government to get off the hook should they screw you over in whatever manner they care to) we were advised by our counsel to settle for the maximum recovery permitted by law, and NO admission of guilt from the pigs.
The jerkwipe, Robert (Bobbie) Shown Clark, that killed Scottie is serving 23 years in State prison.
His wife told us "You don't understand, if Bobbie had stopped [for the police] he would have gone to jail..."


(click to enlarge)
Please, do NOT drink and drive!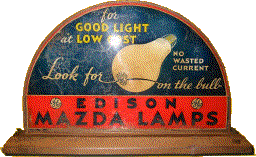 Persian mythology gave the name Ahura Mazda to the god of light...

cliffyk@paladinmicro.com